Mel is now accepting appointments for the upcoming tax season.
Call now!
Financial Consultants in St Helena, CA
Mel Varrelman Financial Services is your go-to source for tax preparation, financial services, bookkeeping and more. As your trusted local financial advisors, we do our absolute best to make sure you are financially stable and your taxes are accurately and professionally completed.
Expert Tax Advisors & Enrolled Agents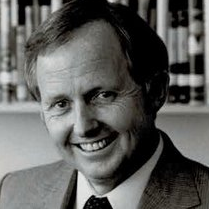 Family-owned and -operated, Mel Varrelman Financial Services has been providing top-level services to our community since 1981. We offer a full range of services as financial planners and tax advisors. Licensed with the California Society of Enrolled Agents, we offer industry-leading expertise for all your financial needs. Whether you require in-depth tax service in St Helena, CA or leading knowledge to plan your financial future, our expert team of tenured professionals is here to assist you. We remain up to date on the latest tax laws and financial trends, to ensure you receive the best counsel and take advantage of every benefit.
Affordability is an important factor in our industry, which is why Mel Varrelman Financial Services offers free consultations, by phone or in person with our financial advisors. Our highly-trained tax professionals are here to help you with whatever questions or concerns you may have regarding your financial planning or tax prep efforts. If you need bookkeepers in St Helena, CA, we can offer that, too. We'll take the weight off your shoulders and free up your time for the many other tasks of running a business. With our detail-oriented financial consultants managing your accounts, you can relax and simply focus on growing your business. It's just one of the many benefits of partnering with us!
Masters Degree in Taxation, MS(Tax)
BA in Science from University of California Berkeley
Experience Fiscal Freedom
Contact the experts at Mel Varrelman Financial Services to take the heavyweight of being financial planners off your shoulders.
Proudly offering tax services, financial planning and more to the following areas:
St Helena CA
Napa County CA
Sonoma County CA
Solano County CA
Calistoga CA
Yountville CA
Napa CA
Imola CA
Barro CA
Thoman CA
Zinfandel CA
Deer Park CA
Angwin CA
Atlas CA
American Canyon CA
Spanish Flat CA
Pope Valley CA